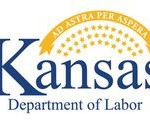 Unemployment numbers for September show a decrease in all Manhattan area cities and counties.
Numbers released Friday indicate the Manhattan metro area, which includes Riley, Pottawatomie, and Geary Counties, with a four percent unemployment rate last month, compared to 4.7 percent in August and five percent in September of last year.
The city of Manhattan by itself had a 3.5 percent rate, compared to 4.1 in both August and September of last year. Junction City had a 5.2 percent rate, compared to 5.6 in August and 6.5 in September of last year.
Area county rates for September were 3.6 percent in Riley and Pottawatomie Counties, 5.3 percent in Geary County, and 3.2 percent in Clay County. All counties were down from the month before, with Pottawatomie County having the biggest decline of almost a full percentage point from August's 4.5 per cent rate.