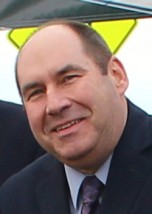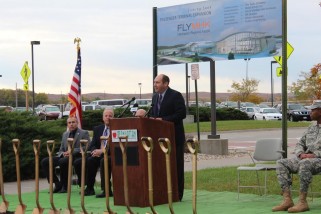 Peter VanKuren will resign as Director of Manhattan Regional Airport effective May 15, 2015. Ron Fehr, City Manager for the City of Manhattan, announced the resignation today.
"Although I am very appreciative of Peter giving substantial advance notice of his desire to relocate to the east coast to be closer to family, we will certainly miss his expertise and leadership for the Manhattan Regional Airport," Fehr said. "Peter has played a vital role in the successful growth in air travel and airport improvements for our region. He was instrumental in obtaining grant funds, planning, design and beginning construction for the new $16 million airport terminal facility with Phase 1 nearly complete. Peter was also instrumental in helping to recruit and secure American Airlines jet service to Dallas/Fort Worth and ultimately Chicago and growing usage of the airport to 60,000 passengers per year."
VanKuren started his career with the City of Manhattan in May 2006. In his role as Airport Director, he is responsible for the daily management and for the safe and efficient operation of Manhattan Regional Airport and in compliance with local, state and federal regulations. His administrative duties include directing, coordinating and reviewing all aircraft operations; building and field maintenance; construction plans; community and military relations including Fort Riley's increased use of the airport; budget administration; tenant leases and agreements; and personnel matters at the airport. VanKuren also serves as staff liaison to the Airport Advisory Board and is a past member of the Kansas Association of Airports Board of Directors. Prior to joining the City of Manhattan, VanKuren served at the La Crosse Municipal Airport in Wisconsin and has 25 years of experience with the United States Navy.
"I feel fortunate to have served this community during such a dynamic period of growth," VanKuren said. "It has been professionally fulfilling to join with hard working and talented city staff, professionals from private industry and public officials from all levels of government to realize the many successes we have achieved. I am excited to focus my attention on family and look forward to enrolling in college to further my education as a lifelong learner."
VanKuren's final day with the city will be May 15, 2015. A national search will be conducted in the first quarter of 2015 for his replacement.