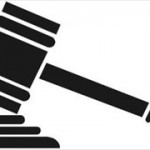 FORT CARSON, Colo. (AP) A Fort Carson, Colorado soldier has been convicted of premeditated murder in the Valentine's Day 2013 slaying of his soldier-girlfriend who was stationed at Fort Riley.
A military jury returned the verdict Wednesday night against Sergeant Montrell Lamar Mayo of Greenville, South Carolina.
Mayo's girlfriend, 28-year-old Sergeant Kimberly Walker of Cincinnati, Ohio was found dead on a bed sprinkled with rose petals at a motel in Colorado Springs near Fort Carson.
Mayo was stationed at Fort Carson and Walker was visiting from Fort Riley.
Prosecutors said Mayo hit Walker three times with a drinking glass and then suffocated her when he realized she was still alive.
Mayo's attorney acknowledged Mayo had struck Walker but said he didn't intend to kill her.
The attorney also argued prosecutors didn't prove that Mayo intentionally suffocated Walker.
Mayo faces up to life imprisonment without parole.