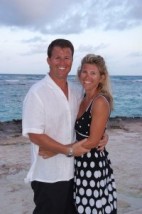 A detailed final report regarding the 2012 plane crash that killed a prominent Junction City family has been released from the National Transportation Safety Board. An earlier report KMAN reported on in May indicated both wings and the horizontal stabilizer broke off in mid-air but there was no reason at that time as to why the June seventh crash might have occurred, killing Ronald and Rebecca Bramlage and their four children.
The several page report indicates Bramlage lost control of the plane while climbing to a cruising altitude and while trying to test the autopilot. The plane got up to 338 knots which NTSB maintains is 175 knots more than it should have been. That's when the wings and horizontal stabilizer broke, causing the plane to crash.
The report also addresses information on the pilot, 45 year old Ronald Bramlage, whose first logged flight was in 1994, obtaining his instrument rating in November of 1997. Training records reflect he demonstrated satisfactory skill with the airplane in question, although he had only logged a total of 8.5 hours in the accident airplane prior to the fatal accident.
The Bramlages were heading home to Junction City from Florida when the accident occurred.