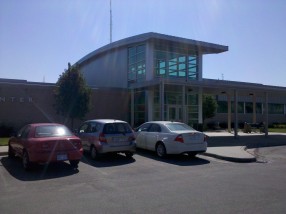 Riley County Police are announcing Monday that Friday night at approximately 11:55 pm, Riley County Police Department dispatchers received a call from Mercy Regional Health Center regarding a subject who had just arrived at the emergency room with a gunshot wound. The victim was identified by officers as Christopher Hudgins, 19, of Manhattan. Hudgins reported he was shot in the face during a robbery attempt in the 2300 block of Candlewood Drive. Hudgins's injuries were non-life threatening, and the investigation into this matter continues.
###
Riley County Police reported Monday that Saturday afternoon at about 4:44 pm, officers responded to a welfare check in the 100 block of 10th Street in Ogden. Officers found Michael Hentges, 27, of that address, deceased with an apparent self-inflicted gunshot wound.
###
Riley County Police are investigating a past burglary, reported Saturday afternoon.  David Metzler of Manhattan reported the burglary in the 27-hundred block of Allison during which electronics and firearms were taken. Total loss is estimated at $1,630.