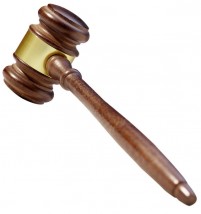 A Manhattan case has resulted in a charge at the U-S Attorney level in Topeka.
Daeshawn Lavar Bryant, 19, who is in custody in the Riley County Jail, is charged with one count of being an accessory after the fact to a robbery of a commercial business. The indictment alleges that on April 16, 2014, he provided assistance to a person who committed a robbery.
In September, Christopher James Wilhoite pleaded guilty to two counts of commercial robbery and one count of unlawful possession of a firearm in furtherance of a robbery. It is alleged Bryant aided and abetted Wilhoite in connection with an April 16, 2014, robbery at the Dollar General store at 2321 Tuttle Creek Boulevard in Manhattan, Kan.
If convicted, Bryant faces a maximum penalty of 20 years in federal prison and a fine up to $250,000. The Riley County Police Department, the Topeka Police Department and the FBI investigated. Assistant U.S. Attorney Jared Maag is prosecuting.