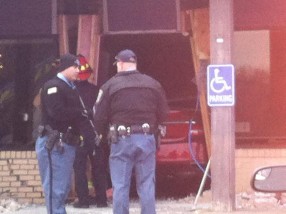 A car reportedly drove into a business on Westport Drive Wednesday morning.
The business has been identified as New Beginnings Nail and Beauty Salon, located at 1130 Westport Drive, Suite 6. Riley County Police and EMS responded to the scene shortly before 8:30.
Riley County Police Public Information Officer Mat Droge indicates no serious injuries were involved.