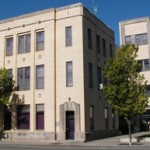 Riley County Health Department staff members presented several recommendations during Monday's county commission meeting, all of which were approved unanimously.
The changes are within two different areas of the department's financial policies-family planning and general administration.
All of the adjustments will officially be implemented on January 1st:
write off outstanding balances greater than, or equal to, 730 days monthly
statements will be mailed out monthly
income will be calculated according to Title 10 guidelines
Title 10 clients requesting to be "confidential clients" will not be sent statements for third party payments
no Title 10 clients with outstanding balances will be sent to a collection agency
Clients receiving immunizations for International Travel and Child Care Licensing fees may be sent to a collection agency
———-
A few other items were approved by the commission during their meeting.
Community Corrections Director, Shelly Williams presented three different items-grant award conditions for city alcohol, a behavioral health fund adjustment, and the 2015 fiscal year KDOC JS prevention allocation change.
Assistant County Engineer, Gary Rosewicz presented a contract for Biennial Bridge inspections.  The price was just slightly higher than 2012, at $15,825.