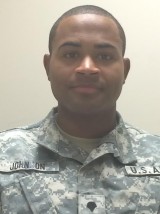 Soldiers are required to maintain a high level of physical and mental wellness throughout their careers, though physical training and proper nutrition are more difficult for some. Specialist Daniel Johnson, soldier with Echo Troop, 1-6 CAV, 1st CAB, 1st ID has made an impact helping fellow soldiers by taking the initiative to help them achieve their health and wellness goals.
"If you care, it matters. You'll do more research and you'll put forth more effort because you're concerned about that person. You don't want to give them the bare loan. You want to give them quality. You do the research, it takes time and effort, but you put it forth because you know it will pay off in the end."
Over the last four years Spc. Johnson has been stationed at Fort Riley, he claims to have helped over 200 soldiers achieve their fitness goals. He helps soldiers struggling to maintain weight standards as well as fitness standards by personalizing plans though additional physical training and nutritional counseling.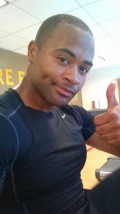 "It is fulfilling when I see a need and I fill it. If they struggle with their physical fitness, and I know I can do decent [in that area], I have a sense of pride when I help them accomplish what needs to be accomplished."
Soldiers must maintain height and weight standards according to their age and gender, as well as maintain APFT (Army Physical Fitness Test) scores throughout their careers.
When asked by KMAN about advice Spc. Johnson could give about eating healthy through the holidays, he replied eating correct portions made at home was a key to success.
"It takes time to prepare a meal… The downside is, it is a little time consuming. But it will pay off in the long run. Because it causes you to sit down and take ownership of what you're consuming."
Spc. Johnson says a healthier approach to an everyday routine will change the way soldiers view physical training, and even the way soldiers view their lives.