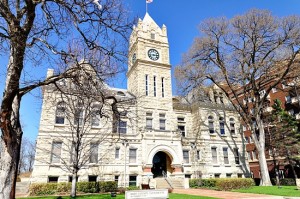 A Manhattan man facing two charges, aggravated arson and criminal damage to property, appeared in Riley County District Court on Tuesday.  These charges stem from an incident that took place in November, where his bond was set at $50,000 at that time.
Ivan Beaulieu was scheduled for a preliminary hearing, but Prosecuting State Attorney, Kendra Lewison stated they have been preparing a plea negotiation and Beaulieu intends to waive his right to a prelim.
Judge, William Malcolm did accept his waiver to his preliminary hearing and set Beaulieu's case for arraignment on February 2nd at 10:30 a.m.