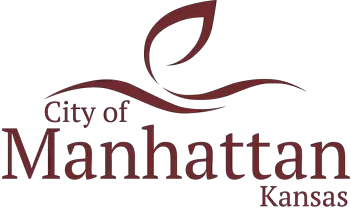 After months of study and collaboration with neighboring jurisdictions, the Manhattan City Commission approved an update to the City's Flood plain Regulations. Senior Planner Chad Bunger spoke to the Commission Tuesday evening regarding the amount of work that went into the project.
Commissioner Rich Jankovich was in favor of the project and says he thinks taking this step will hopefully help in any new developments in understanding the potential risk. Jankovich added the data suggests that recent changes have already positively impacted certain areas of the flood plain in Manhattan.
The Commission also considered a request Tuesday from the Colbert Hills Foundation for financial assistance from the City in the amount of $400,000 over a 4 year period. Legal Counsel, Bob Frost says the Foundation is looking for ways to ease the burden brought on by a special assessment  that Colbert Hills will pay for the next six years.
Commissioner, Karen McCulloh shared her thoughts about the proposal and suggested the Commission take some time to consider the best revenue source to utilize for the request. The Commission will revisit the issue at a later meeting, but overall, the attitude was positive towards the request.
And the Commission considered a request from property owner, Chuck Grier for the purchase of City land near 210 North Evergreen Lane. Assistant City Manager, Keil Mangus explained the Grier's request to the Commission on Tuesday,which involves 920 square feet that includes a portion of the Landmark water tower. The tower's parcel has 4800 square feet so that would be a portion of that.
After extensive public comment regarding the historic nature of the now defunct water tower, Mayor Wynn Butler summarized the status of the land in question, saying it is not a city park or an official historic site at this time.
As a compromise between the Grier's and neighbors opposed to the sale, the City will look into applying for a spot on the Register of Historic Kansas Places while also allowing the Griers to purchase the land. In the mean time, the request will go before the Board of Zoning Appeals for their consideration.