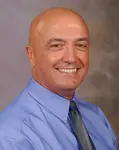 "Nearly every retail sector that we monitor was up compared to January of 2014.  Auto sales were down about 7% and Town Center Mall stores reported a few hundred dollars less in sales taxes compared to a year ago.  Otherwise, all other reporting retailers were up.  A nice way to start 2015!"  This statement was made by Manhattan Director of Finance, Bernie Hayen, in reference to the January 2015 sales tax numbers.
A total of $928,134 was collected for the month of January.  This is up from last year's figure of $900,991.
This collection puts the net budget impact at $33,679.