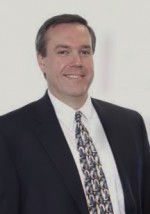 Tom Ogle has been named AIB International's Chief Financial Officer and Vice President, Finance and IT. He will officially join the company Feb 2, 2015.
"We are thrilled to have Tom join the AIB team," said Andre Biane, President and CEO. "As we streamline our day-to-day business and continue growing internationally, Tom's expertise will be critical to AIB International's long term success."
Ogle has more than 20 years of experience with multiple financial functions along with information systems responsibilities. He has worked for large multi-national companies like IBM Corporation and regional companies like Continental Disc Corporation. Most recently he served as interim CFO for Alphapointe, a Kansas City based nonprofit organization serving the blind and visually impaired.
Ogle's experience includes roles in controllership, cost accounting and financial analysis, managing working capital, the financial aspects of international startups, acquisition due diligence, accounting process improvements, employee pension and benefits enhancements, and guidance to executive teams and boards of directors. His information systems experience includes leading the implementation of enterprise resource planning systems, simplifying and
integrating accounting and travel expense systems, and establishing appropriate levels of IT security and financial controls.
Ogle holds a bachelor's degree in business administration from the University of Central Missouri, with a double major in finance and accounting, and a master's degree in management from Purdue University.