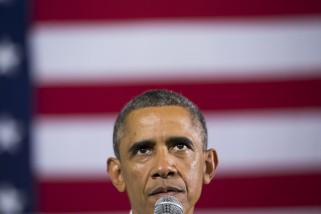 WASHINGTON (AP) President Barack Obama is in Lawrence to sell the economic proposals he outlined in his State of the Union address. That follows a visit to Idaho, which is also considered conservative-leaning and a state that typically backs Republicans.
.
White House officials say Obama deliberately chose conservative states for his first stops following his annual address to Congress.
Among the economic proposals that he outlined was a tax increase on the wealthy to pay for programs for the middle class.
Obama  will speak at Anschutz Sports Pavilion next to Allen Fieldhouse at 11:20 a.m. Thursday.
No signs or banners will be permitted and attendees are asked to limit personal items and not bring any bags to the event.