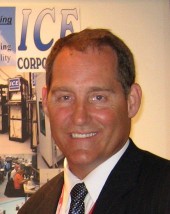 Owner of local business Ultra ICE and Air Force veteran Randy O'Boyle announced his position in the election for Riley County USD 378's school board this week.
O'Boyle is running for Position Three on the board, and decided to run after being told he'd be a good candidate for the district at one of his son's school functions.
"My motivating factor is, I think we need to have a plan for the future. I think it's a school district that needs to look at going forward, not looking backward."
O'Boyle says his business experience, his family's background in education as well as his military experience dealing with the government makes him a knowledgeable candidate. He also points out the area's future and events that will greatly affect USD 378 that will require planning skills, including the presence of NBAF.