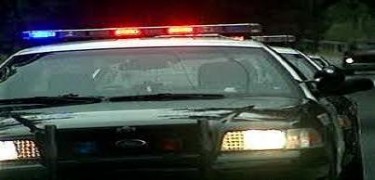 Riley County Police arrested a Manhattan man on two warrants involving a motion to revoke probation and failure to appear in court.  William Correia, 31, was taken into custody Wednesday at approximately 4:45 PM.
Correia was arrested in the 600 block of Thurston Street.  His bond was set at $6,500.
###
Officers with the Riley County Police Department are investigating a report of a battery and mistreatment of a dependent adult involving two unknown subjects and a victim identified as Daryl Vannatter, 32, of Manhattan. The case allegedly occurred in the in the 1000 block of Fremont Street.
The currently unknown subjects are described only as white males, with the crime occurring between midnight and 3:00 AM on Tuesday.
###
A  rape report was filed in the city limits of Manhattan Wednesday at approximately 1:00 PM for an incident that allegedly occurred between subjects known to each other. The victim is described as an 18-year-old female and the suspect is a male in his twenties.
This crime occurred toward the later portion of 2014. Due to the nature of this crime no further information has been released.
###
Riley County Police filed a report for theft in the 400 block of 3rd Place in Manhattan Wednesday morning at about 11.  Police found that  Karly Werry,21, of Manhattan had become the victim of this crime when her 2002 silver Honda Civic was removed without her permission.
This crime reportedly occurred between Sunday and Wednesday of this week and currently no arrests have been made. If you have information about this crime, or other crimes in our area, you're asked to contact RCPD directly or use the Manhattan Riley County Crime Stoppers service.
The total estimated loss in this investigation is $1,000.