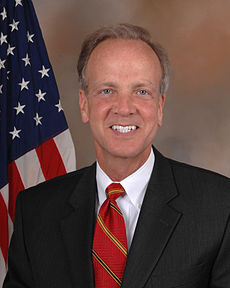 U.S. Senator Jerry Moran (R-Kan.) gained a seat as a member of the Senate Appropriations Subcommittee for Defense (SACD) for 114th Congress on Thursday, Jan. 29. The SACD is in charge of appropriating funds for the Department of Defense, including the Air Force, Army and Navy.
"Oversight of the appropriations process for the Department of Defense will provide soldiers of Fort Riley and Fort Leavenworth, airmen of McConnell Air Force Base and Forbes Field, and Kansans in the National Guard and Reserve, as well as the Kansas communities who support them, a strong voice in Washington," Sen. Moran said in a press release. "Despite a dangerous world with increasing demands on service members and military families who call Kansas home, Department of Defense resources to protect our country and its citizens from conventional threats and terrorist attacks are dwindling."
He added that he feels our nation's defense and those who serve must be equipped to guard Americans and our way of life, and that the efforts of Kansans who defend these freedoms make our state "invaluable to America's national security."
Sen. Moran joined the Senate Appropriations Committee after being elected to the U.S. Senate in 2010, and will also continue to serve on the Senate Committee on Veterans' Affairs in addition to his new position.