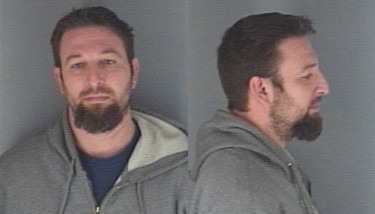 A Rossville man is set for a court appearance this next week in Riley County District Court for vehicular homicide, in connection with a June truck/bicycle fatality, resulting in the death of a bicyclist in Riley County. Derik Kesler, 32, is set for first appearance in Riley County District Court Wednesday at one p.m.
The morning after the accident, which resulted in the death of Mark Jilka, 49, of Manhattan, Riley County Police Director Brad Schoen announced on KMAN's "In Focus," the driver may have been distracted by his cell phone. Schoen added the department was forwarding a report on the incident to the county attorney's office so he could consider potential charges against Kesler.
A voluntary witness statement from Kesler indicates he was looking at an address he had put on the GPS on his phone to see where he was going and did not see the biker. The trooper who investigated the evening accident says the physical evidence at the scene was consistent with Kesler's statement, with no signs that there was any braking prior to the collision. Skies were clear and there were no restrictions in visibility at the time of the accident.
As reported this past June, Jilka was riding a bicycle when he was struck from behind by the Dodge pickup driven by Kesler in the 3200 block of K-177 shortly after 7 p.m. June 26, 2014. The pickup was southbound, just as the bicycle was, and was on the right shoulder when the accident occurred. The bicyclist came to rest in a ditch, with the truck remaining on the shoulder.