By Chris Kutz, K-State Athletics Communications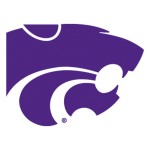 PORT CHARLOTTE, Fla. – The K-State baseball team found itself on both ends of a shutout on Saturday as the Wildcats blanked Pitt, 7-0, in their first game of the day, while in the afternoon, they were shut out by George Mason, 5-0.
Over the two games, five of the six K-State pitchers who logged time on the mound held opponents scoreless, led by game one starter Levi MaVorhis and game two reliever Colton Kalmus. Both right-handers turned in six unblemished innings.
The Wildcats, who won the first two games of a season for the first time since 2011, will close out their opening weekend in Florida on Sunday against Saint Louis. First pitch against the Billikens is set for 11 am ET/10 am CT at North Charlotte Regional Park. Junior pitcher Corey Fischer will make his K-State debut as he will start and face Saint Louis' freshman right-hander Connor Lehmann.
K-State Shuts Out Pitt, 7-0
Starting pitcher Levi MaVorhis scattered five hits and struck out three over six innings to help lead K-State to its first shutout of the young season.
The junior led a trio of Wildcat hurlers who blanked a Pitt offense that scored 18 runs the day before against Saint Louis. MaVorhis faced runners in scoring position in four of his six innings pitched, but he forced the Panthers to strand seven runners. For the game, Pitt left 11 on base.
"Big thing (for MaVorhis) was composure," said K-State head coach Brad Hill. "He wasn't ultra-sharp, but he competed and made pitches when he had to."
Junior Brandon Erickson, in his K-State debut, forced Pitt to add to that left on base total when the right-hander entered the game in the eighth inning with the bases loaded. Erickson was unfazed by the situation, striking out back-to-back hitters to end the threat, and he continued on to the ninth inning, where he struck out two more to give him four among his perfect 1 2/3 innings pitched.
"Erickson came in with the bases loaded and one out, and he made great pitches," said Hill. "He executed the pitches that were called and had good command of his breaking pitch and was able to elevate the fastball."
Freshman Jackson Douglas relieved MaVorhis to start the seventh, and the 6-6 left-hander overcame a leadoff infield single by retiring the next three batters he faced, including two with strikeouts. Douglas started the seventh, but he ran into some trouble after hitting the leadoff batter and later issuing consecutive walks.
The K-State offense had six hits, the same total as Pitt, but it made the most of the opportunities it was presented. In the third inning with the bases loaded, Keith Browning hit a deep fly ball into the right field corner that was dropped by the Pitt's Jacob Wright. The drop allowed Clayton Dalrymple, who was ready to tag from third, to score while Jake Wodtke also crossed home on the play because Browning was caught in a rundown between first and second base as he tried to advance an extra bag. The Wildcats added another run in the inning when Shane Conlon executed a delayed double steal with runners on the corners. Conlon drew a throw down to second base and caught himself in a rundown to allow Carter Yagi to score from third before he was tagged out.
In the fourth, Steve Serratore reached base with a hit by pitch to lead off the frame. The redshirt sophomore then advanced base by base due to Pitt pitcher Matt Pidich's mistakes. Serratore moved to second on a balk, third on a wild pitch and home on another balk.
After the Wildcats added a run in the seventh due to a Pitt fielding error, Max Brown and Tyler Wolfe each contributed an RBI single in the eighth to grow the Wildcat advantage to 7-0.
Both Brown and Wolfe led K-State with two hits, the first multi-hit games registered by a Wildcat this season. Serratore, meanwhile, reached base safely in all three of his plate appearances (two hit by pitches and a walk).
Pitt starting pitcher Marc Berube suffered the loss after he allowed three runs (one earned) in three innings.
Wildcats Unable to Answer George Mason's Five Early Runs
George Mason scored five runs over the first two innings while the K-State offense only put three runners into scoring position as the Wildcats suffered their first loss of 2015.
The Patriots jumped on K-State starting pitcher Mark Biesma, who was making his first career start in a Wildcat uniform. The senior transfer from Washburn allowed a two-out double in the first to plate two of the three first-inning runs. In the second, back-to-back doubles chased Biesma from the game.
"Biesma got to two strikes, but he just couldn't put guys away," said Hill. "There were four or five two-strike hits that really hurt him. He couldn't command the two-strike situation."
Colton Kalmus relieved Biesma in the second and surrendered a sacrifice fly to the first batter he faced, allowing the fifth and final run of the game to score, but the redshirt sophomore went on to retire seven more in a row. He finished the day by scattering a pair of hits and striking out a career-high six in his six innings of work.
Freshman Bryce Ward threw three shutout innings in his collegiate debut while he also struck out three. The first two of his strikeouts occurred in the eighth when he allowed a single and double to move runners to second and third. The right-hander settled in and fanned back-to-back hitters to escape the frame unscathed.
"Kalmus and Ward were outstanding," said Hill. "When you get down 5-0, you can't draw it up any better to have seven zeros go up on the (scoreboard)."
Steve Serratore had two of K-State's four hits in the game, with his first, a single in the fourth, helping him eventually reach third base. The Wildcats, however, could not bring Serratore home as they were not able to put runners into scoring position again until the eighth inning. K-State managed to load the bases with one out in the eighth, but George Mason reliever Evan Porcella neutralized the Wildcat threat.
"The biggest disappointment was we couldn't press them at all offensively," added Hill. "We had a couple opportunities, but we couldn't get it done."
George Mason starting pitcher Joe Williams picked up the win after he tossed seven shutout innings. The right-hander also struck out six and did not issue any walks.