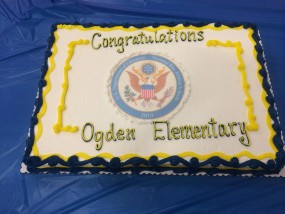 As KMAN has previously reported, Ogden Elementary School was chosen as a national "Exemplary Achievement Gap Closing" school and received a blue ribbon honor.
The blue ribbon school gala was held Friday evening at the Ogden Community Center.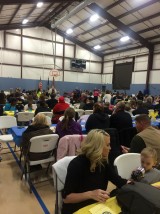 The event recognized the efforts from students, families, faculty and staff, and featured music, food and fellowship.