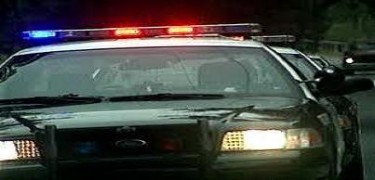 A robbery was reported in the area of the 1600 block of Osage Street in Manhattan Sunday at approximately 2:00 AM. Officers were completing the report at the time of this report so information was limited and will be included in Tuesday's police activity post.
Suspect information was limited to a black sedan occupied by 4 males with dark complexion. Injuries reported were minor and there were no weapons involved.
###
A 21-year-old Manhattan man faces a burglary charge following his arrest early Saturday morning. Riley County police arrested Christopher Futrell, in connection with the case, involving Ryan Platt, 35, of Manhattan when items were taken from his home.  Items included a diamond ring and US currency, totaling an estimated loss of $8,200.
Futrell's bond was set at $5,000.
Futrell was also arrested for the offense of criminal damage to property involving an Apple iPhone. The victim in this investigation was known to Futrell. Due to the domestic nature of the crime in this case no further information has been released on that crime.
###
A Manhattan man faces several charges following his arrest by Riley County Police late Saturday night.  Christopher Harris, 27, was taken into custody shortly before midnight on domestic battery, criminal damage to property, and drug-related charges.Few details are available but Harris' bond was set at $5,000.
###
Police in Riley County are investigating a report of aggravated indecent liberties with a child and aggravated criminal sodomy after being made aware of the alleged crimes late Friday night.. These crimes are reported to have happened in Riley County and involved a 3-year-old female and a male who is approximately 50 years old.
The suspect and victim are known to each other. Police continue to investigate the matter. Due to the nature of this investigation no further information has been released.
###
An Ogden man has reported the theft of his vehicle Friday evening. Allan Guatemala-Osejo, 26, told police his 1993 Toyota was stolen at approximately 5:50 PM Friday.
Officers with the Riley County Police Department later located the vehicle with the ignition damaged and several items removed. These items included a toolbox, radio, and X-box 360 games.
The total loss and damage was estimated at about four-thousand dollars. Currently officers have made no arrests but continue to investigate the matter. Anyone with information on this crime is asked to contact the Manhattan Riley County Crime Stoppers.
###
Riley County Police are investigating a complaint of aggravated sexual battery, reported late Friday morning. Monday's Riley County Police activity report indicates the case allegedly occurred in the city limits of Manhattan, involving a 70-year-old female, who reported becoming the victim of inappropriate touching by a suspect who is listed as a 70-year-old male.