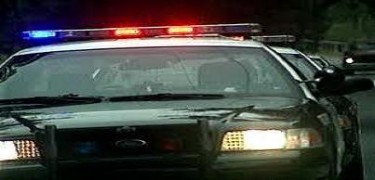 A 20-year-old Manhattan man was taken into custody by Riley County Police on a failure to apparent originating in Wabaunsee County.  Aaron Lewis was arrested at the Riley County Police Department Thursday at approximately 5:15 PM.
Lewis was given no bond.
###
Riley County Police arrested  Lucas Fenwick, 25, of Norton while he was at the Riley County Police Department just before 4:30 Thursday afternoon. Fenwick's warrant lists the offenses of burglary and theft.
Fenwick's bond was set at $5,000.
###
A Fort Riley woman was injured in an early morning accident in Riley County. Riley County Police responded at 3:10 a.m.(Friday)  to a vehicle accident in the 700 block of Riley Avenue in Ogden.
The driver was identified as 21 year old Gabriella Tabares-Bohrer. Police say she was found in an overturned 2008 Jeep Commander after striking a curb and running off the road and into an embankment on the west side of Riley Avenue.
The Manhattan Fire Department assisted Tavares-Bohrer in exiting the vehicle. She was then transported by Riley County EMS to Mercy Regional for non-life threatening pain. There was no record of Tabares-Bohrer as a patient later Friday morning.
###
March 4th marks the "Free Personal Document Destruction" date sponsored by the Kansas Attorney General. Area residents are ask to protect themselves from identity theft by visiting the shred location at CiCo Park at Candlewood Drive and Kimball Avenue in Manhattan. There is a limit of 3 bags or boxes per person.
The Attorney General's office will sponsor free document destruction at 10 locations throughout the state during the week, including the Manhattan location.