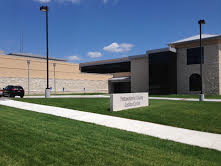 On February 11th, 2015 the Pottawatomie County Sheriff's Office executed a search warrant at 5375 Hopkins Creek Road, rural St.George Kansas. The search warrant was a result of an investigation into an earlier reported burglary at 3490 Swamp Angle Road, Rural Manhattan. Sheriff Deputies had responded to CK Processing on February 8th, 2015 to investigate a burglary and theft. After a tip from the public and several miles of tracking, Detectives believed they had located the residence where the stolen items were located, 5375 Hopkins Creek Road. A search warrant was applied for and received for this residence. The Search warrant was served on the 11th of February and during the search items were located that had been reported stolen from the CK Processing burglary, a John Deere riding mower, ATV and tools. During the first search warrant other stolen items reported stolen were also found on the property. Detectives applied for and received a second search warrant for the same residence/property to recover other items that may also have been stolen. As a result of the second search warrant additional items were recovered to include an enclosed trailer, guns, and vehicle parts. With the assistance of the Kansas Highway Patrol, three stolen vehicles were also removed from the property. At this time, the stolen property recovered is believed to exceed 25,000 dollars.
Taken into custody for Burglary and Theft were the two residents of 5375 Hopkins Creek Road,
Jerry L. Daniels, a 54 year old male and Paula D. Daniels a 63 year old female.
They are currently at the Pottawatomie County Jail, bond set at $75,000 each.