By Chris Kutz, K-State Athletics Communications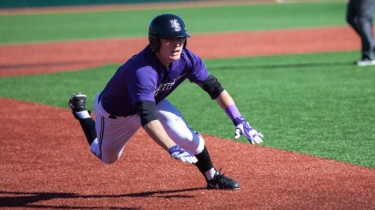 Due to heavy rain and unplayable field conditions, tonight's baseball game between K-State and Stephen F. Austin at Jaycees Field has been canceled. No makeup game will be rescheduled.
K-State (11-9), which won Tuesday's night contest at Stephen F. Austin, 3-2, will now return to action with its Big 12 opener against No. 14 Texas (13-8) on Friday, March 20 at 6 p.m. at UFCU Disch-Falk Field in Austin. The Wildcats and Longhorns will meet for a three-game series, with Saturday's contest set for 2 p.m. and the finale on Sunday slated for 1 p.m.