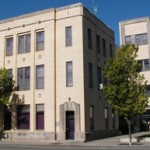 "We had good turnout.  It was about 60% turnout, which is one of the benefits of mail ballot elections", commented Riley County Clerk, Rich Vargo.
Vargo was of course referring to the results of the recent Blue Valley Randolph USD 384 election.  This was in an effort to increase their local option budget authority.  77% of voters chose "yes" in the election.
Riley County Commissioners viewed election results during the canvass, held during their Monday meeting.  Since County Commissioner, Robert Boyd was absent, Human Resource Manager, Cindy Volanti filled in to approve the results.
Elections Supervisor, Jolene Keck said three provisional ballots were submitted-one of which she recommended to count towards the election results, as the person eventually came in to sign their ballot.  A total of 618 ballots were counted for the election.
The board did unanimously approve the certification of the mail ballot election.

———
A majority of the meeting was dedicated to the press conference, which highlighted several upcoming events and recognitions.
The board presented a proclamation declaring this month as National March for Meals month.