By Chris Kutz, K-State Athletics Communications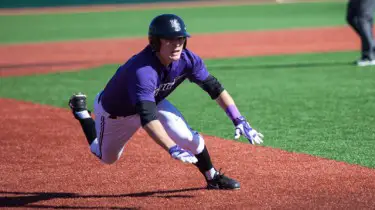 AUSTIN, Texas – Following the postponement of today's game between K-State and Texas at UFCU Disch-Falk Field, Texas officials have announced the following changes to the first pitch times to this weekend's scheduled three-game series.
The teams are scheduled to play a doubleheader Saturday starting at 4 p.m., with the following contingencies in place:
(1) If the first game is delayed and does not start at 4 p.m., the second game of the series will move to Sunday.
(2) If game one is completed but game two is scheduled to start after 8 p.m., game two will be moved to Sunday.
Should the teams not get a doubleheader in on Saturday, a doubleheader would start at 10 a.m. on Sunday. If a doubleheader is played on Saturday, Sunday's game time will remain at 1 p.m.