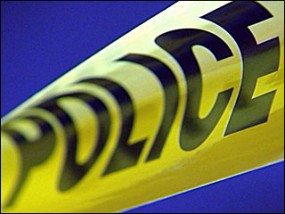 The Riley County Police Department Dispatch Center received an emergent call for service regarding an apparent gunshot wound, near the 500 block of Riley Avenue in Ogden at approximately 2:10 a.m. Tuesday morning.
The victim was transported to Mercy Regional Health Center and was ultimately life-flighted to a medical care facility in Topeka for further treatment. No arrests have been made, but RCPD believes this to be an isolated event and has no evidence to suggest the general public is in danger at this time.  According to Riley County EMS Director, Larry Couchman, the victim is listed in critical condition.
Police continue to investigate the matter, but have not filed a criminal report at this time.