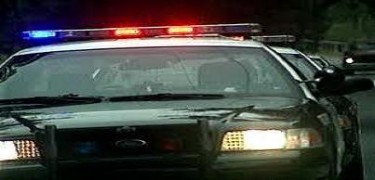 A Manhattan man faces drug-related, firearm possession, and driving with a cancelled or suspended license charges following his arrest Sunday night.  Larry James Mitchell Jr., 39,  was taken into custody by Riley County Police at about 7:30 p.m. Sunday in the 1700 block of Poyntz Avenue.
Police arrested Mitchell after having just observed Mitchell operating a vehicle on a suspended license. An investigation into the driving while suspended offense led to an arrest of Mitchell for that offense, in addition to the offenses of possession of marijuana and criminal possession of a firearm by a felon.
Mitchell's bond was set at $15,000.
###
Further details were released Monday regarding an aggravated burglary arrest Saturday. As KMAN previously reported,  Robert Melcher, 21, of Manhattan was arrested at his residence on Fairchild Road on charges of aggravated burglary, criminal damage to property, and burglary.
However the case was reported in the 1600 of Laramie, with victims listed as Mackenzie Lutz, 20, Stephanie Mylin, 21,  Stephanie Peterson, 21, Sophie Elliott, 20,  and Sarah Spencer, 21, who live at that address.
Melcher's bond was set at $6,000.
###
Riley County Police are investigating a reported aggravated battery case from the end of last week. On Monday's RCPD activity report, police indicate that early Friday morning an officer was dispatched to Mercy Regional Health Center to speak with Mark B. Davis, 46, of Manhattan in reference to a physical altercation that had occurred earlier in the day.
Davis reported he had been involved in a fight in the 900 block of Vattier Street around 12:00 PM. During the fight Davis received apparent injuries to his face. An aggravated battery report was filed and is currently being investigated at this time.
##
Riley County Police are investigating a burglary report involving Kite's Bar and Grill in the 600 block of North 12th Street. Sunday at 3:30 PM an officer responded to Kite's.
The report indicates two suspects entered the business Sunday at 3:30 AM and while inside the business damaged audio equipment valued at $1,700.