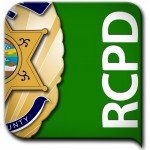 Riley County Police are investigating an incident reportedly involving robbery, battery, and intimidation of a witness. The case was reported Sunday at approximately 1:45 AM near the intersection of 17th Street and Anderson Avenue.
Police were made aware of this incident which involved a male and female (known to each other) who had begun to argue inside a vehicle. This argument became physical when the male struck the female in the face. After pulling over and exiting the vehicle the male reportedly broke the female's phone as she attempted to contact police. She then reportedly asked bystanders for a phone to contact 911 but her requests were refused.
Ultimately police were contacted and once on scene officers confirmed the male had taken possession of the female's vehicle and fled the scene. At approximately 4:00 AM, officers with the Riley County Police Department and the Kansas Highway Patrol were dispatched to a roll-over vehicle accident on Zeandale Road. Police found the vehicle involved in the collision had been the one taken from the female victim mentioned above.
The Kansas Highway Patrol is handling the investigation.
###
More details have been released by Riley County Police regarding the Saturday morning arrest of Ryan Mealy, 20, of Manhattan for theft, possession of a controlled substance, flee and elude, interference with law enforcement, driving under the influence of alcohol, reckless driving, and minor in consumption of alcohol.
RCPD received reports that a golf cart valued at approximately $4,500 was taken from the 700 block of Thurston. Bike Patrol Officers found the golf cart in the area and attempted to stop the individuals driving it. After several blocks officers were able to stop and arrest both subjects.
Mealy's bond was set at $12,000.  Aaron Lippert, 20, of Stilwell, who was also in the golf cart, was arrested for theft, obstruction of the legal process, unlawful use of a drivers license, and minor in consumption of alcohol. Lippert's  bond was $5,000.
###
Officers with the Riley County Police Department responded to assist Riley County EMS employees as they attempted to provide assistance to two males who were approximately 20 years of age. This incident occurred Sunday at about 3:30 AM and involved Riley County EMS employees requesting assistance because the two males were yelling and being combative.
Both subjects were originally found in the alley in the 600 block of Bluemont Avenue.  Once on scene RCPD provided assistance and a report was filed. Both males were transported to Mercy Regional Health Center for medical treatment , with possible over intoxication listed. No further information has been released an no arrests had been made at the time of this report.
###
Riley County Police filed a report for possibly sexual battery Sunday night at approximately 10:20 PM for an incident that occurred the night prior. Police found that a 15-year-old female had attended a party and consumed alcohol to the point of passing out. During this time police were told that a sexual battery could have occurred.
Officers continue to investigate the matter and at the time of this report the crime had not been confirmed and no arrests had been made. No further information has been released due to the nature of this crime.
###
RCPD filed 142 police reports and made 42 arrests on Fake Patty's Day.