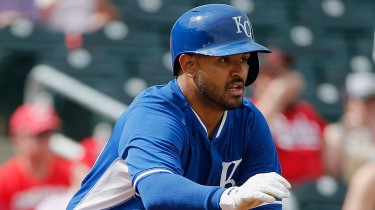 SCOTTSDALE, Ariz. (AP)–Troy Tulowitzki and Justin Morneau hit home runs on consecutive pitches in the first inning, lifting the Colorado Rockies to a 6-2 victory over the Kansas City Royals on Sunday.
Tulowitzki's liner off Royals rookie Aaron Brooks curled inside the left field foul pole. The two-run shot was the second of the spring for Tulowitzki, who also made a diving play at shortstop as he shows no ill-effects from season-ending hip surgery.
Morneau, the 2014 NL batting champ, sent Brooks' next pitch halfway up the g
rassy seating area in left center.
"Today was a nice little show in the first. That's a good feeling for a pitcher," Rockies starter Kyle Kendrick said. "The offense is going to score some runs."
Corey Dickerson went 3 for 3 and Nolan Arenado added an RBI single as the top four hitters in the Colorado order combined to go 6 for 11.
Christian Colon had a two-run single off Kendrick.
Rockies No. 1 starter Jorge De La Rosa made a pain-free spring debut in a morning "B" game, giving up a double and striking out two in two scoreless innings. He had been out with a sore groin.