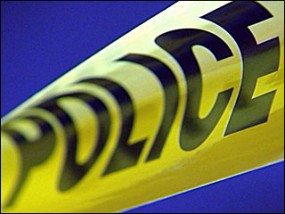 Riley County Police issued a press release Wednesday morning regarding a search warrant that was executed at 717 Riley Lane here in Manhattan, on Tuesday morning, in reference to a series of recent motor vehicles thefts and burglaries.
At the conclusion of the search warrant, Jeremy Spaur (30) and Nicole Holt (20), who both reside at the residence, were placed under arrest for numerous property and drug offenses.
Spaur's was arrested for 22 different charges, including eight counts of motor vehicle theft, seven counts of burglary, and three counts of criminal damage to property.
Holt was arrested on 13 different offenses.  Both face one count of criminal use of a weapon as well.  Spaur's bond was set at $75,000 and Holt's was set at $30,000.
The Riley County Police Department urges anyone that has been a recent victim of a burglary to report the crime if you have not done so already.