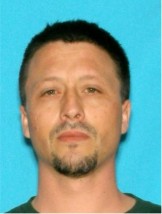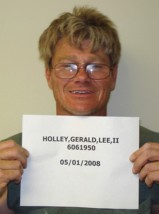 A preliminary hearing has been set for a 38-year-old Manhattan man facing several charges following a January sixth search in Wamego. Brian Duzan's preliminary hearing will be January 28th in Pottawatomie County District Court.
Duzan was taken into custody after a nine hour search January sixth, with police finding him in the ceiling at All American Garage Doors and Windows at 503 Lincoln, where the burglary occurred. His charges include aggravated burglary, possession of methamphetamine, and misdemeanor theft charges.
In other Pottawatomie County court activity Tuesday, Gerald Holley II, 53, of Wamego was bound over after a preliminary hearing on charges of possession with intent to distribute meth and marijuana, other possession charges, and driving while suspended. Holley's arraignment is set for January 22nd. Holley faces sentencing in an older case the same day.