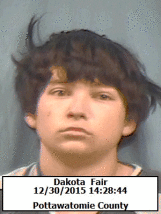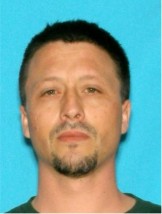 Court dates have been set in a couple of prominent Pottawatomie County cases. Dakota Fair, 18, is set for a February first preliminary hearing on attempted murder related charges following a bond hearing Tuesday afternoon in Pottawatomie county court. Fair's charges involve the shooting of Tyrel Britton, 23, two weeks ago on Mt. Zion Road in rural St. George.
###
A bond hearing and status was set for January 19th for Brian Duzan, who has been charged with aggravated burglary, possession of methamphetamine, and misdemeanor theft charges. Duzan was arrested in Wamego last Wednesday while hiding in the ceiling at All American Garage Doors and Windows at 503 Lincoln, where the burglary occurred.
Michelle Larue, who also was arrested in connection with the burglary, is set for status on February ninth. LaRue's bond was reduced over state's objections from $10,000 to $2,000.