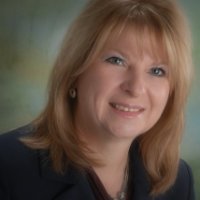 The Manhattan-Ogden USD 383 Board of Education will be interviewing 4 candidates for Superintendent this week, with the first announced Monday morning.
Dr. Penny Hargrove currently serves as the Superintendent of Hiawatha Public Schools in Hiawatha.She has been an Assistant Superintendent in Valley Center and a building principal at Valley Center Middle School and in Wakefield (K – 12) She has also been a middle school teacher/coach in Haysville.
Dr. Hargrove received her Doctorate in Educational Leadership (2015) and her Masters of Education Administration and Supervision (2005) from Wichita State University.In 2007 she earned her District Level Educational Leadership from Emporia State University. Her Bachelors of Science, Elementary Education was earned from Kansas Newman College (1994) in Wichita.
A public meet and greet will be Monday afternoon.