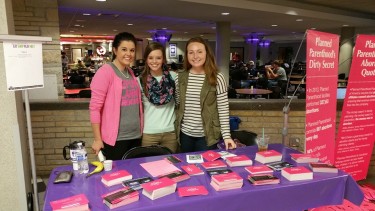 K-State's Cats for Life are marching on and taking a stand!
President of the Cats for Life campus organization, Kalie Timmins along with Vice President, Annie Ross are leading the group to Washington D.C. to participate in March for Life – the largest pro-life rally in the world.
According to the organization's website, "the mission of the March for Life is to provide all Americans with a place to testify to the beauty of life and the dignity of each human person. "
Ross says that the event is a peaceful forum for the group to have their voices heard without causing any riots or disturbances, highlighting that it is a time of "prayer and fellowship" for those with pro-life values.
Five buses filled with students from several of the K-State campuses along with students from Washburn University, Benedictine College, and members of Manhattan's St. Isidore's Catholic Student Center joined together as one, to march in the nation's capital on Friday afternoon.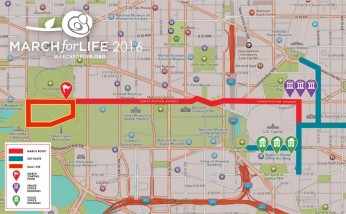 Cats for Life  is a campus group that aims to promote the value of life on campus, by educating students about abortion, euthanasia, embryonic stem cell research, and the death penalty.
Representatives with the march say that despite record snowfall setting in, the event will not be canceled.
Republican presidential hopeful Carly Fiorina will be speaking at the event, an appearance that Timmins refers to as "pretty neat" – acknowledging the rarity that a candidate vocalize their pro-life values at such a crucial time in their campaign.
---
To hear why both Ross and Timmins have chosen to march, click the audio links below.