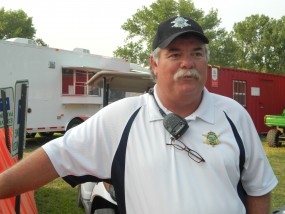 Pottowatomie County Sheriff Greg Riat has filed for re-election.
Riat, who's been the sheriff there since 2001, told KMAN the biggest reason he filed is because of his love for his job.
"I truly enjoy my job over here," he said. "I've had the privilege of serving the citizens here for quite a long time."
Riat, who grew up in the Wamego area, said he knows the region.
"I think a lot of people know I'm a life-long resident," he said. "My family farms north of Belvue and went to school in Wamego and graduated in 1982 and I started with the sheriff's office in 1987."
Riat said he also understands the ups and downs of the job.
"You know, there's some tough times," he said. "We've seen a lot of activity the last few weeks over in the southwest end of our county and we have some folks who are trying to catch up north trying to do some burglaries.
"But we get a lot of support in our community and I enjoy doing this."