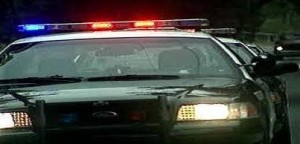 A Manhattan man faces charges following an incident on Priboth Road south of Manhattan Saturday morning. Arthur Vincent Corgill III, 23, of the 1800 block of Priboth Road, was taken into custody at 11:30 a.m. on charges of aggravated assault, criminal discharge of a firearm, and criminal damage to property. His bond was set at $16,000.
Riley County Police Public Information Officer Matthew Droge told KMAN earlier Saturday morning there were no injuries, law enforcement was able to avoid using force, and there was no danger to the surrounding community as of 9:55 a.m. Saturday. More information is expected Monday morning.
###
A 46-year-old Louisville woman was arrested by Riley County Police shortly after 10:30 p.m. Saturday in the 2300 block of Stagg Hill Road on DUI and refusal of a chemical test. Bond for Lisa Gillis was set at $3,000.
EDIT: An earlier draft of this story stated that Lisa Gillis was arrested at 10:30 am and had been given a bond of $6,000.00 – this was incorrect and has been updated to reflect such changes.