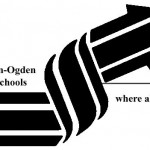 The second of four candidates for Manhattan/Ogden USD 383's Superintendent position has been announced. Dr. Robert Diepenbrock currently serves as the Superintendent of Kingman-Norwich Public Schools – USD 331 and has been in that position since July of 2010.
He has also served Flint Hill Public Schools (USD 492) as a Middle School Principal, Elementary Principal and Superintendent (2005 – 2010).
Prior to that, he was the High School Principal in Andale (USD 267), preK – grade 12 Principal at St. Xavier Parish School in Junction City and the Co-Principal, Dean of Student, Athletic Director at Kapaun Mt. Carmel Catholic High School.
He received his Doctorate in Educational Leadership (2010), District Licensure (2007), M.Ed. in Education Administration and Supervision, and Master in Science Education from Wichita State University. His Bachelor of Arts degree was earned from Newman University in Wichita.
The usual meet and greet for the public will be from 3:45-5:15 p.m. at Manhattan High School West Campus at 2100 Poyntz Avenue. KMAN's Andrew Shores will be visiting with the candidate.