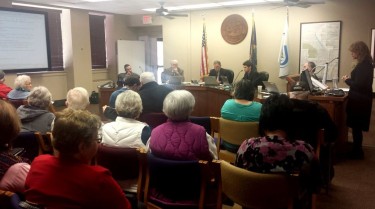 Rare things happened inside the Riley County Commission Chambers Thursday morning in Manhattan.
First off, commissioners took money from larger than projected sales tax revenue and distributed some of it among five local agencies — the Riley County Council on Aging, Pawnee Mental Health Services, Big Lakes Development Center, Riley County Extension and the Riley County Emergency Shelter — that had seen cuts in their 2016 county appropriation funds last summer.
Altogether, the commission approved $73,000 in additional funds to the agencies, with the Council on Aging and Pawnee Mental Health receiving $22,000 more to their budgets. Riley County Extension saw a boost of $15,000, Big Lakes $13,000 and the emergency shelter was given an extra $1,000.
The funds come from approximately $300,000 in extra revenue from larger than budgeted sales tax receipts.
And that led to a second rarity seen following a local government meeting: applause.
"Ron, they're happy with what we did… Ben, they're happy with what we did," Commissioner Robert Boyd told fellow commissioners Ron Wells and Ben Wilson after agency directors gave the board their collective approval of the increases.
Wells expressed concern about the impending state-imposed property tax lid — especially if a current bill makes it take effect this July instead of January 2018 — and how it could drastically damage the ability to fund such agencies in the future, along with daily county operations. But, Wells also agreed with Boyd that now was the time to take advantage of extra funds in the budget and restore hurting agencies to fuller funding.
"Pray for us for the 2017 budget," Wells told the audience.
"Thank you all for coming," Boyd said. "I can't stress enough that you need to get involved — not just with our local legislators, but everyone."
Four of the five boosts were approved by all three commissioners. Wilson voiced a "nay" vote for extension and was overall more apprehensive about adding to all agencies' funding. Wilson referred to comments he'd made in the past about such matters, saying he prefered to see an increase in private donations to make up for shortfalls these and other local agencies have experienced due to decreases in state monies.
WILSON DIFFERS ON TAX LID
After commissioners approved the increase in appropriation funding, county counselor Clancy Holeman told the board he was in the process of recording testimony considering the commission's feelings on the impending state-imposed property tax lid, which would cap local governments on their ability to raise property taxes past the rate of inflation without a public vote.
"I wanted to make sure, do we have unanimous opinion from the board that the tax lid is a bad idea?" Holeman asked. "Because I don't know what form it's going to finally come up for hearing, but I'm going to be up against a deadline to draw up something. I assume you want to weigh in at least with written testimony."
"Agreed," Boyd said.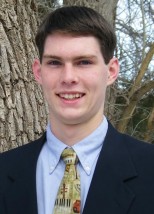 While Wilson said he didn't support any of the current bills or the tax lid set to go into effect in January 2018, the freshman commissioner said he wasn't comfortable signing onto anything that said the board was "fundamentally opposed" to the tax lid.
"I'm not necessarily opposed if we can get the election timeframe — if that can be somehow worked out and if the right exemptions were in it," Wilson said.
That didn't play well with Boyd and Wells, who both reiterated past comments on their opposition to the state feeling it has the authority to direct any entity on money management.
"Why would you think that the state being run as Kansas is being run fiscally, why do you think they have any business trying to run Riley County?" Wells asked Wilson. "Seriously? I'm being serious. Why don't you think that the Riley County commissioners can or can't handle their budget?"
Wilson responded with government oversight.
"I guess the potential justification I could see for it is just accountability needing to come from a different branch of government," Wilson answered. "I guess I'm not ready to say I'm fundamentally opposed to the idea. I could see some justification for it if it was structured properly and wasn't too restrictive on counties, but with the currently proposed versions that we've seen, I wouldnt' support those."
Wells then asked what Wilson would think if it was the federal government regulating state budgets.
"You're not opposed that the federal government would set caps on states and what they could spend then?" he asked. "It's the same premise."
"States are already not allowed to have operating deficits," Wilson answered.
"Oh?" Wells reacted.
"Whereas the federal government is allowed to have a deficit and the state government isn't. I don't know for sure…," Wilson trailed off before Wells interjected.
"The voters do have a vote, though," Wells said, referring to the accountability voters hold towards commissioner elections. "Every two years, they have a vote."
For the record, not every state has a constitutional mandate to keep a balanced budget. Although the state of Kansas does have that mandate, it has been operating in the red and is projected to have a deficit of at least $160 million for the fiscal year that begins in July. It's also blown its cash reserves and has been transferring money intended for roads and bridges into the state's general fund.
"I am dead set against a tax lid," Boyd set. "I want to see local government be responsible to themselves. If they want to do a tax lid, they can do it."
County Clerk Rich Vargo said tax lid supporters have been selling a false narrative.
"They give the impression that county commissions and city commissions do not believe in being fiscally conservative," Vargo said. "Just because you don't support the tax lid doesn't mean you're not going to run your government fiscally conservative, but that's how it's being sold."
Vargo added that as a growing county and city, expenses will go up and a tax lid will make it impossible to nurture that growth.
"It's no different from how we run our personal budgets," he said. "We're going to grow as a community, just as a family grows. Ask your parents if it was more expensive to raise one kid or eight kids — but they'd be held to that same cap of expenditures? It's impossible.
"Our community is one of the communities that's growing."
Still, Wilson wasn't sure if he was against the principal of the state imposing a tax lid.
Full discussion on the tax lid can be heard here: