With spring around the corner, agricultural burning was discussed during Monday morning's Riley County commission meeting.
Pat Collins, the county's emergency management director, told commissioners the public should expect an abundance of burning from now going into March. Collins said there are no controlled burns allowed in April due to the county's smoke management plan.
"We have some people out there burning," Collins said. "We do have over 1,000 burn permits out across the county and they're good for the year, so if you don't have a burn permit you need to get that."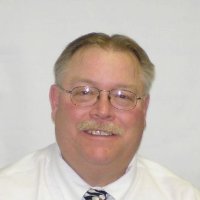 Collins said he and the county extension office recently partnered for a prescribed burning workshop Friday and that there was a good showing.
"We had a lot of people that attended and it was a good meeting on Friday," he said. "One of the things we talked about was the difference between a controlled burn and a prescribed burn.
"Your controlled burn is just burning a pile of trash or brush or something like that. Where a prescribed burn is a planned — hopefully a well-planned burn — to take care of some range management issues."
Collins also wanted to remind the public that a burn permit is required in Riley County.
"I did run across one lady Saturday afternoon who was burning some twigs in her yard in a trash can and it started 12 big round bales on fire," he said. "And she didn't have a permit. Didn't think she needed one to burn trash. You do need a permit to burn anything in Riley County."
Collins said anyone looking to burn should do so carefully.
"You need to prepare," he said. "Contact your neighbors to let them know you're going to be burning, have a plan, understand what's going to happen, make sure the weather is right, make sure the conditions are right.
"We have a lot of people who try to go out with a lack of personnel, a lack of equipment and then we end up with a wildfire. Wildfires are something that happens on a regular basis — we have probably around 100 to 150 a year."
More information on obtaining a Riley County burn permit can be found here.
In other items, commissioners approved to renew the county's trash services with Howie's Trash Service for $16,688.28 per year, with the option to extend the contract annually up to four additional years.
Also, Leon Hobson, the county public works director, informed commissioners that improvements to Riley County Courthouse security are on hold due to a water line connection problem that flooded the basement.
The contractor will be liable for damages.