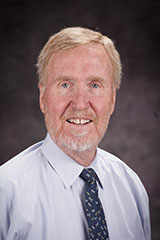 Members of the A.Q. Miller School of Journalism and Mass Communications at Kansas State are mourning the loss of a faculty member.
Professor Tom Gould died Feb. 14 following a lengthy fight with brain cancer.
Gould started his K-State career in 1998, becoming a full professor in 2013.
According to a statement made by the university, a memorial celebration in Gould's honor is being planned.