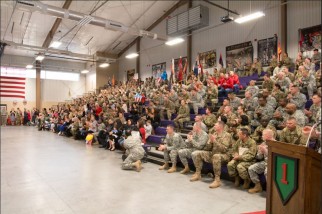 More than 60 soldiers returned home to Fort Riley on Tuesday.
Members of the First Sustainment Brigade returned after nine months in Kuwait.
The brigade was tasked with planning, oversight and resources for troops stationed in five countries.
At least 200 brigade soldiers remain in Kuwait and are scheduled to return home by the end of March.
Video from the ceremony can be found here: 'Durable' brigade hosts welcome-home ceremony