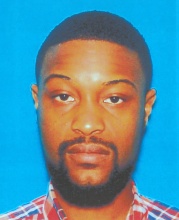 A Fort Riley man was found guilty in Riley County Court Thursday, after entering pleas in a murder case.
Tierre Wall pleaded no contest to voluntary manslaughter and attempted aggravated assault.
After entering his plea, Judge David Stutzman found Wall guilty of shooting 27-year-old Casey Lindley in the forehead, during a March 2015 road rage incident.
Wall had previously pleaded not guilty, stating that he acted in self-defense when Lindley, his fiance, and two friends left their vehicle and approached his at the intersection of Skyway Drive and Kansas Highway 114.
During the course of the case, Wall was represented by four different attorneys.
Sentencing has been scheduled for March 28.