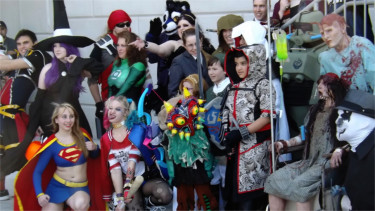 For Manhattan's first-ever large scale comic book convention, event co-organizer and former Fort Riley soldier Joshua Smith hoped for somewhere around 500 attendees when he and his wife, Ali, thought it would be a good idea to get one started a couple months ago.
Saturday at the Manhattan Conference Center inside the Hilton Garden Inn, the inaugural Little Apple Comic Con saw anywhere from 1,500 to 2,000 people.
In other words, a pretty solid first year for an event that many attendees simply referred to as "the con."
"Oh man, it has been mind-boggling," Smith said during a short break outside the main foor. "I knew the area could support this con. I knew it. I've felt it for a long time — and honestly the cosplayers…. there's so many people in costume. A lot of great costumes."
Note: Clicking any photo will open the entire Little Apple Comic Con picture gallery In a larger format.
As is tradition in many of the larger conventions in San Diego, Cali., and New York City, attendees often show up dressed as one of their favorite comic book, video game, TV or movie characters. Some show up dressed in general genres such as fantasy and horror. Some make up their own characters borrowing ideas across several genres.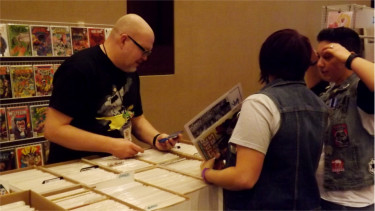 The convention center was filled with Batmans, Supergirls, Wonder Women, Jokers, characters from Dr. Who, The Walking Dead and almost anything else one can imagine.
The con also featured a costume contest that was packed with observers and contestants.
"Our costume contest was not as well organized as we hoped," Smith said. "But we didn't expect 100 entrants."
Smith said he heard many compliments throughout the day.
"We've had a lot of responses telling us, 'Hey, for a first-year con, this is really top-notch,'" Smith said. "Everyone seems to be having a great time. Next year we will definitely be considerably larger."
Greg Smallwood, a Lawrence-based comic book artist who has done work for DC and Marvel — including a new upcoming "Moon Knight" series — said he was impressed.
"I'm always up for local, small shows," he said. "Bigger shows are always so hectic it's hard to really take a breath… but I was not expecting the turnout that we've actually got. It's really, really good. Huge turnout. Big crowd — I've been swamped and busy the whole time. But I've still managed to be able to talk to people."
The Little Apple's first con also featured panel discussions with professional cosplayers — another term for people who costume — comic writers and artists and professors at Kansas State University who teach classes that explore the literary and historical influences of comic books.
"I'm surprised how people are here for a first-time thing," said one attendee dressed as Wonder Woman. "Things like this bring people together. It's great."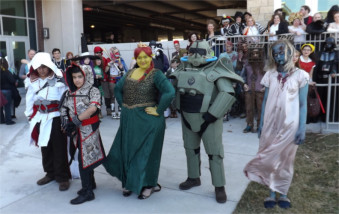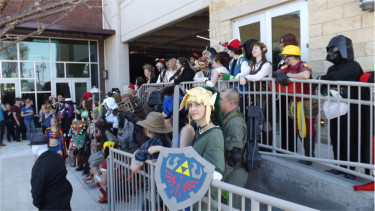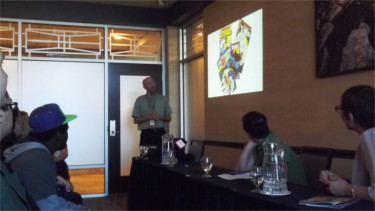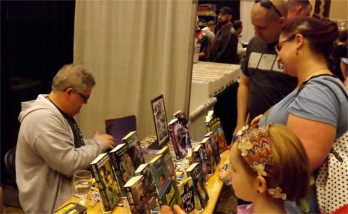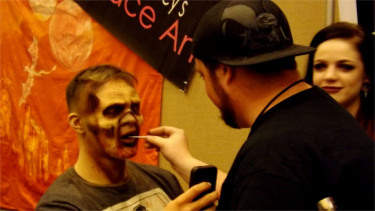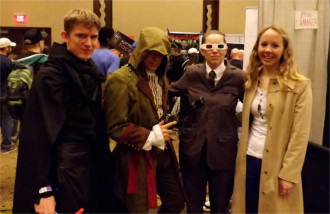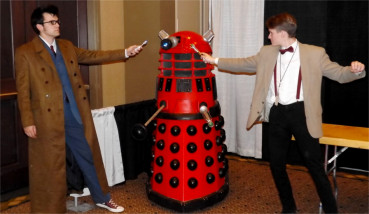 Costume contest: