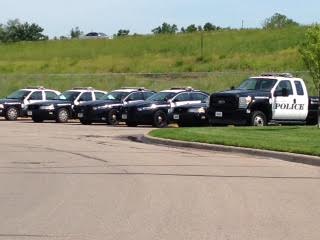 Officers with the Riley County Police Department and emergency medical personnel responded to 930 Poyntz Avenue at the First Lutheran Church in Manhattan Tuesday at approximately 5:20 PM for a report of a serious injury collision between a vehicle and a pedestrian. The collision occurred in a private parking lot when a 93-year-old female pedestrian fell to the ground and was struck by the front tire of a 2010 Cadillac SRX driven by a 34-year-old female.
Ruby Johnson, 93, of Manhattan succumbed to the injuries she sustained as a result of this collision and was pronounced deceased at Via Christi Hospital.
Officers continue to investigate this collision, however, no criminal report has been filed. At the time of this release police did not anticipate any arrests to be made or citations to be issued.