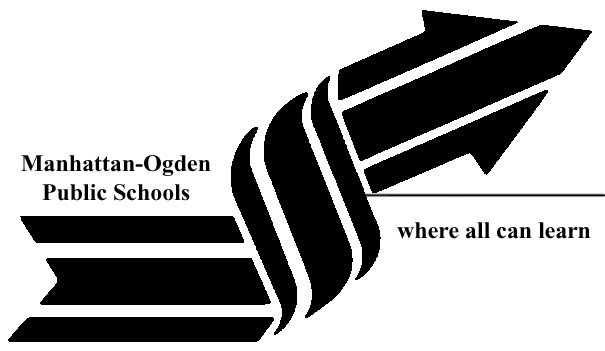 Manhattan/Ogden USD 383 school board members heard several new and continuing reports throughout their meeting Wednesday evening. Dr. Mike Ribble, the district's Director of Technology, presented an annual technology plan to board members. Dr. Lucas Shivers, Director of Elementary Education, also brought elementary-level educators into the meeting to relay results of work by the Alliance for a Healthier Generation.
Waiting throughout this meeting were over a dozen parents and student athletes from Manhattan High School. These parents eventually addressed their concern that the district's policies may interfere with their students' quality of training and competition time.
Due to lack of resources in the Manhattan area, the MHS girls' swim team and Manhattan Marlins club team must practice at the same time in the same pool located on the Kansas State University campus. Students and their parents at the meeting claimed students who wish to compete for both teams cannot, due to the district's misinterpretation of high school athletic regulations.
After hearing from concerned student athletes wishing to compete for both teams, as well as parents citing their interpretation of state athletic regulations, school board members could not come up with a unified solution to the problem. The board's interpretation of athletic regulations and the parent's were highly oppositional, and other hot topics rose during the discussion as well. Some board members brought up possible issues that may come along with allowing students to compete dually, to include the possibility of coaches playing favorites.
After almost an hour of hearing from the public and having their own discussion, the school board made the conclusion to continue the issue in two weeks during the district's next public meeting.