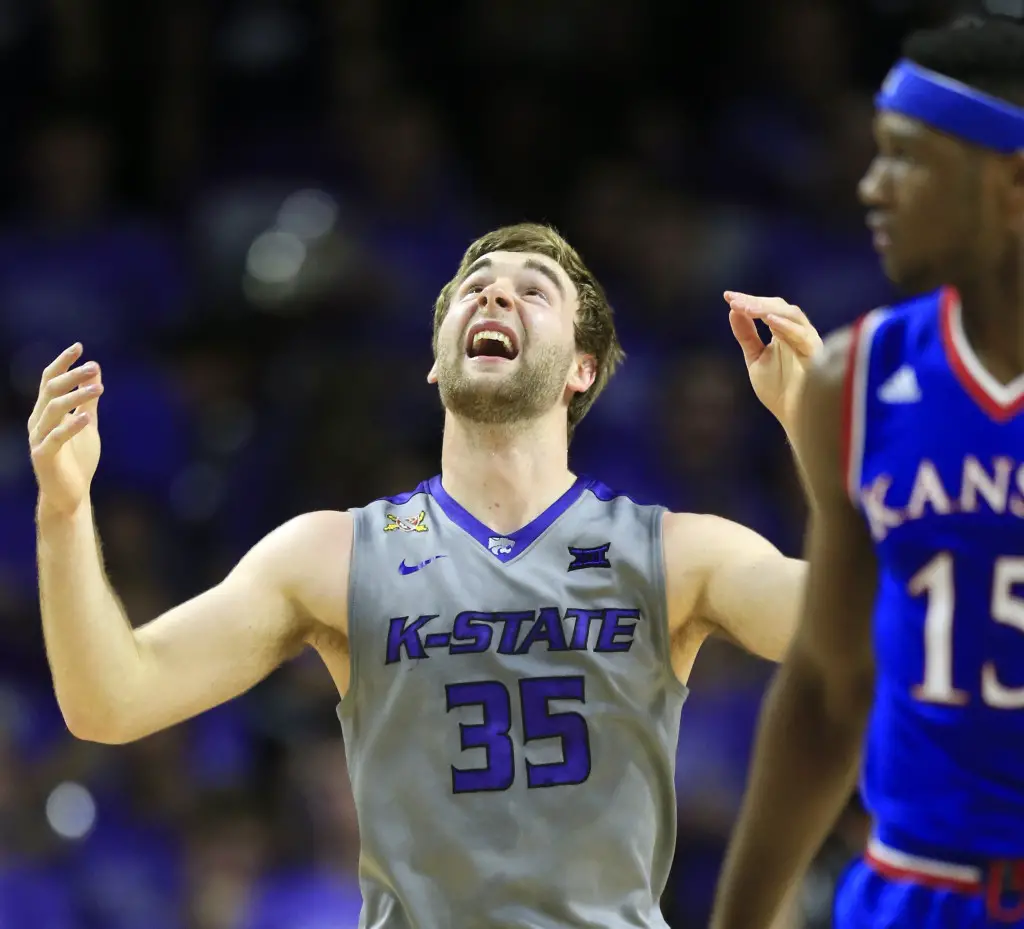 No one will ever know how a court-storming would have turned out this time around. The Kansas Jayhawks decided to make that discussion irrelevant.
Paced by Frank Mason's 16 points, No. 2 KU built a 17-point lead over its in-state rival, then held on to win 72-63 after K-State cut the deficit to three.
"I was proud of the way our guys battled, but we came here to win and we didn't," K-State coach Bruce Weber said. "The difference was their bench and the way they took advantage of turnovers."
Similar to the first meeting, a 77-59 KU win in Lawrence, K-State let a solid start become meaningless. Despite early foul trouble, the Wildcats led 25-21 with six minutes to play in the first half.
From there, the Jayhawks took control.
KU (23-4, 11-3 Big 12) rattled off an 18-4 run to end the period, during which K-State made just one shot from the field. The Jayhawks, meanwhile, made eight of their final ten attempts.
"That stretch at the end of the first half was the difference in the game," Weber said. "It was pretty similar to what happened at their place. We just had a bad few minutes."
The run continued to begin the second half, before D.J. Johnson and Stephen Hurt brought the Wildcats back. They combined for 20 second-half points, and Hurt's three-pointer with four minutes left made it a 62-58 game.
The hole was simply too deep. KU let its lead get as small as three, but K-State never had possession of the ball with a chance to tie. For the game, the Jayhawks shot 50 percent from the field.
"We got it to three, and that's the chance we wanted," Hurt said. "We just have to be able to finish, and it's frustrating that we didn't do that."
In addition to Hurt's 13 points, Barry Brown scored 13 as well, while Johnson and Justin Edwards each added 11.
The loss snapped K-State's two-game win streak against KU in Manhattan. The Wildcats have a quick turnaround and host No. 24 Texas on Monday.