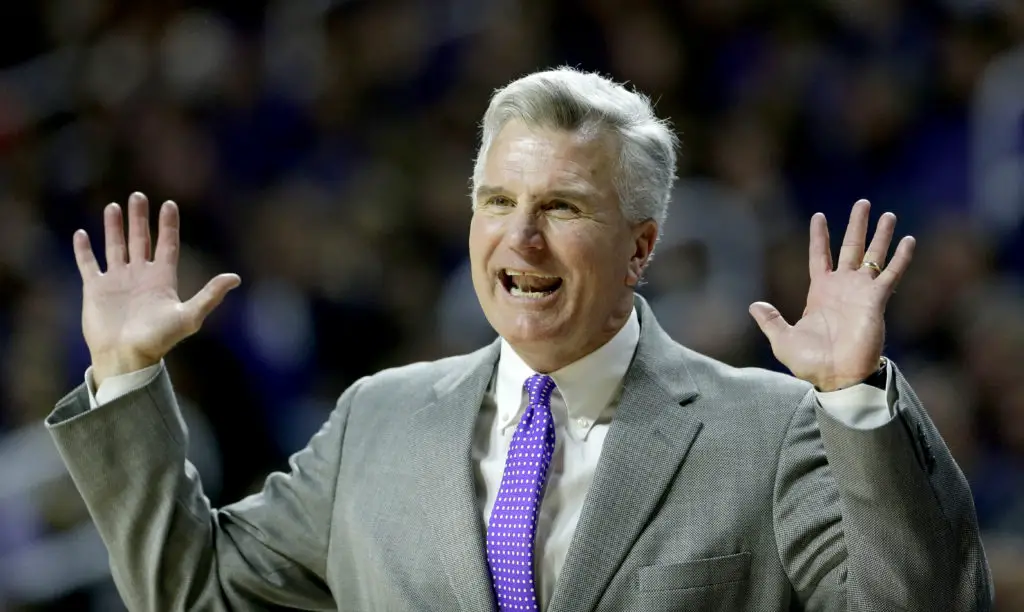 FORT WORTH, Tex. — It had been 13 months since Kansas State had won a road game in conference play. The losing streak hit 13 games last weekend in the Wildcats' lowest point of the season, an overtime loss to rebuilding Oklahoma State.
At long last, the meter can be reset. K-State topped TCU, 63-49, Tuesday night in Fort Worth.
The Wildcats jumped out to a fast start, leading 26-11 at one point, then found separation down the stretch after TCU managed to climb back within seven.
Justin Edwards led K-State with 17 points, while Barry Brown helped the Wildcats get off to their fast start, scoring 11 points in the first eight minutes.
Brown and Dean Wade added 16 and 14 points, respectively, for the Wildcats (15-11, 4-9 Big 12). Malique Trent led TCU with 11.
K-State hit seven three-pointers in the game, its highest total since Jan. 23 against Oklahoma State.
The Wildcats also played excellent defense, holding TCU to just 33 percent shooting for the game. The Horned Frogs (11-15, 2-11) hit 3-of-16 three-pointers and committed 19 turnovers.
K-State will now turn its attention to No. 2 Kansas, who visits Manhattan Saturday for the second basketball edition of the Sunflower Showdown.