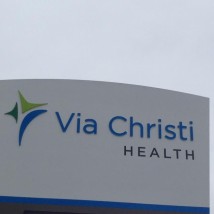 The result of ongoing construction, changes will soon impact access to the Via Christi Hospital Emergency Room.
According to a press release, the south (emergency) entrance to the hospital will be closed to non-emergent foot traffic, beginning March 14.
A hallway leading to the main hospital from the emergency entrance will also close for roughly one month.
During construction, all patients and visitors must enter through the main entrance on the north side of the building – with the exception of emergency room patients and their family/friends.
The construction is part of a $15.5 million renovation project that will provide more clinical space, updated features and improve patient flow, access and security at the hospital.