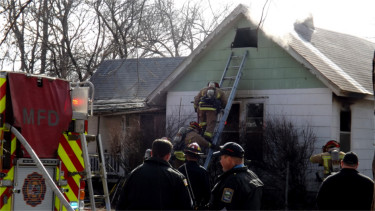 After being arrested on arson charges, a Manhattan man appeared in Riley County Court Tuesday.
Donnie Hill appeared via webcam for a status hearing, after he was charged with arson and theft of property in February.
Hill's counsel used the appearance to schedule a second hearing with the court, as they continue to gather facts.
KMAN previously reported that Hill was found near the 615 Yuma St. home he allegedly set a blaze, with lacerations to his arm prior to his arrest.
Hill will return to the courtroom on March 29.